About The Pioneer Lions Club
The PIONEER LIONS CLUB was formed and organized in February 1976. The first Charter Night was held in March 1976, with 120 lions & guests in attendance. That first year, dues were $16.00, and meals at club meetings were $2.50.
The PIONEER LIONS CLUB has been a very visible and active organization in our community. Over the years our club has been busy providing assistance to our neighbors in Pioneer and Williams County, in our great State of Ohio. We also contribute to and support Lions International, Multiple District 13 (Ohio Lions, Inc.) and District 13-A's many projects. Our diverse membership is composed of men and women from all occupations and walks of life. We work hard, but also take the time to have some fun.
Membership to the PIONEER LIONS CLUB is special and usually by invitation only. However, all Lions Clubs are continually searching for charitable individuals of good moral character and integrity who wish to "MAKE A DIFFERENCE" and contribute to their community. Consequently, we openly welcome all such people of goodwill who wish to join. All applicants must be approved by the Club members prior to initiation and holding full membership.
| | |
| --- | --- |
| | As a member of the PIONEER LIONS CLUB you will have the opportunity to serve your community with a group of friends and neighbors. |
| | As a member of the PIONEER LIONS CLUB you will have the opportunity to meet new friends and enjoy the fellowship of others in the community while lending a helping hand to those in need. |
We keep local club operating expenses to a minimum, and along with the District, State and International support, we are financed via member dues. Under our Charter ALL proceeds from fundraising activities are spent on or donated to charitable causes.
The PIONEER LIONS CLUB meetings are held at Dohr's Restaurant (south room) in Pioneer Ohio. Our meetings are on the 2nd & 4th Mondays, September thru May at 6:30 p.m. During the months of June, July and August we hold Family Picnics on the 3rd Monday. at various members homes.

Pioneer Lions Club Contacts:
PRESIDENT

Gerald Hendricks

16 296 State Rte. 20

Alvordton, Ohio 43501

(419) 737-2756

SECRETARY

Penny Rummel

18 887 Cty. Rd. 11-50

Pioneer, Ohio 43554

(419) 485-2509

MEMBERSHIP

Russell Oxender, PDG

P.O. Box 645

Pioneer, Ohio 43554

(419) 737-2439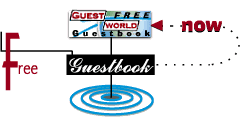 E-Mail us at pioneerlions@hotmail.com


Our URL: http://welcome.to/pioneerlions

We got it for free at http://come.to


Space for this website donated by

This website designed & maintained by Lion Mike Trausch
Our thanks to Bill Turner of Pioneer Ohio for the Pioneer Lions Club animated gif.
This website created with.


This page was last updated on 06/03/98 09:49 AM.